The Warriors Band is the official pep band of the University of Waterloo.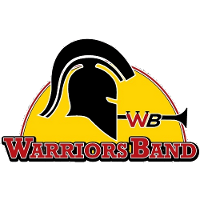 What is a pep band?
A pep band is a band whose purpose is to play music at various events and add to the atmosphere at them, most notably at sports games where the pep band is used to boost the excitement of the crowd
What is required to join?
There is a cost of $10/term, and an attendance requirement of two rehearsals a term.
When are rehearsals?
Every Thursday from 6-7PM at PAC 2021
Interested? Contact warriorsband@gmail.com!